The (U.S.) government is coming for your bitcoins
During the week, government agencies said they are seeking up to $50 million to deal with crypto misdeeds.
I write a newsletter on Bitcoin and cryptocurrency every Sunday morning that reaches thousands in North America. Got this from a friend? Sign up below. — E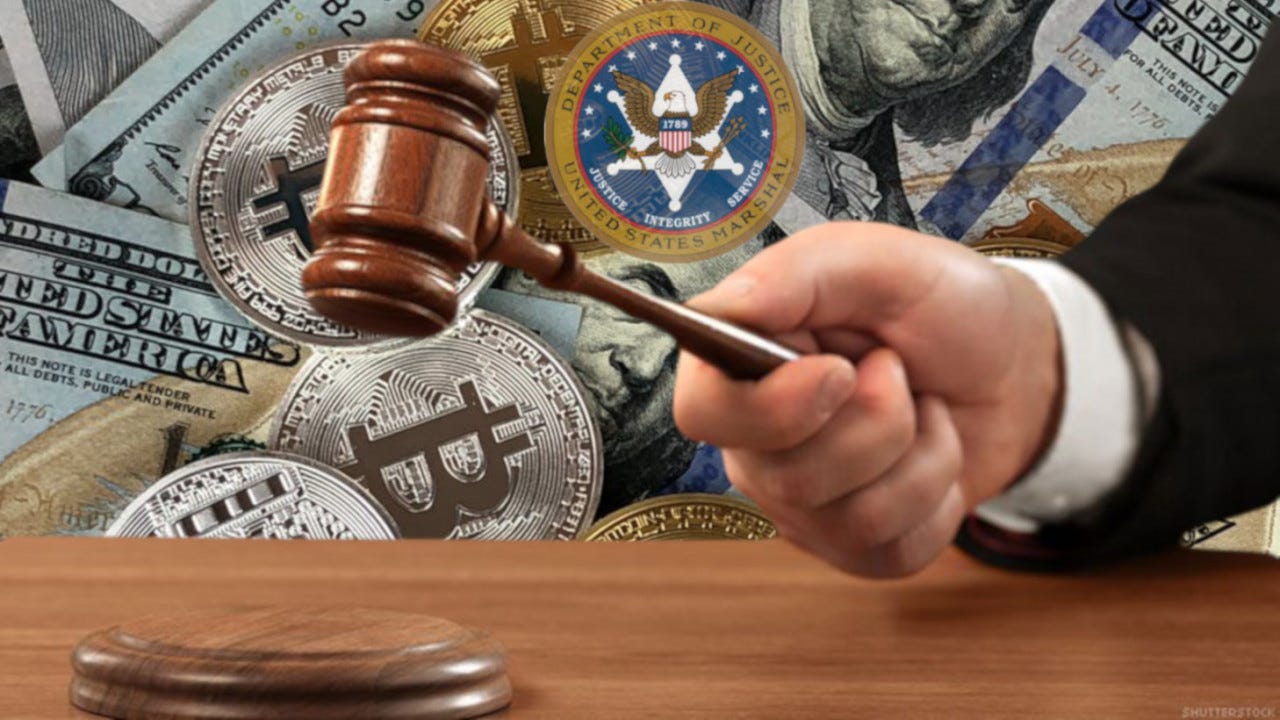 Now that the impeachment of U.S. President Donald Trump is over, the next big thing in American politics is the budget, the allocation of government spending money over the next year.
And this time, they're coming after Bitcoin and cryptocurrency. During the week, government agencies said they are seeking up to $50 million to deal with crypto misdeeds.
Those bodies include the Internal Revenue Service, the Financial Crimes Enforcement Network, the Commodity Futures Trading Commission, the Federal Bureau of Investigation, the Drug Enforcement Agency and the Office of Foreign Assets Control.
The last, if you remember, was partly responsible for the arrest of the Ethereum researcher Virgil Griffith for North Korea charges.
The White House's budget summary also focused on a plan to revamp the Secret Service, a move motivated by "cryptocurrencies and the increasing interconnectedness of the international financial marketplace." The Secret Service was first founded to deal with financial crimes.
Meanwhile, U.S. Treasury Secretary Steven Mnuchin said ominously the government will roll out new cryptocurrency rules, although he did not specify what.
That came at the foot of an arrest announcement: U.S. federal agents apprehended an Ohio man for "laundering" over $300 million in Bitcoin. He had allegedly run a so-called "mixing" services, which helps users hide the trails of their transactions.
All of that is a trend that is likely to accelerate. Just look at the government contracts of the U.S. firm Chainalysis, which traces Bitcoin transactions. It started with a $9,000 in 2015. Last year, that figure was $5 million.
News: U.S. 'working hard' on researching its own cryptocurrency
Speaking of the U.S. government, Federal Reserve chairman Jerome Powell says his organization has been "working hard" on the issue of central-bank digital currencies, although it has "not decided" to actually create one. When asked by legislators about the potential competition from China's full-blooded effort, Powell said the sort of national cryptocurrency that works for China may not work for the United States. Powell acknowledged Facebook's proposed Libra cryptocurrency "really lit a fire" under the bank's work.
Price: descending trend entered, $9,700-levels in sight
Bitcoin has slipped into a descending trend, staring at the $9,700-levels, technical analysis suggests. The currency is at $9,943 (C$13,175) as of 10 a.m. Sunday, Eastern Time, down 1 per cent for the week. Bitcoin dipped below $10,000 on Monday, but quickly recovered, teetering between current levels for most of the week.