There sure seemed to have been a lot of news from China during the week, and nothing from China is a coincidence.
I write a newsletter on Bitcoin and cryptocurrency every Sunday morning that reaches thousands in North America. Got this from a friend? Sign up below. — E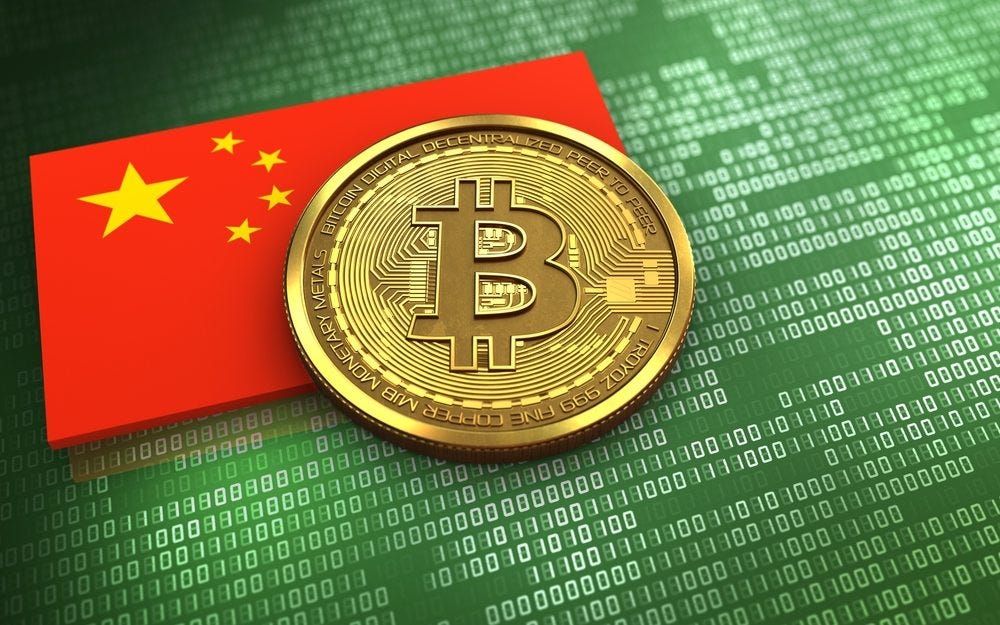 China has unbanned cryptocurrency mining. China's new government cryptocurrency would have a "controllable anonymity." Chinese social media platforms have been blocked for the world's biggest exchange, Binance, and the noted blockchain computing platform Tron.
There sure seemed to have been a lot of news from China during the week, and nothing from China is a coincidence.
The blocking of Binance's account for Weibo, a sort of Chinese Twitter, in particular comes at a peculiar timing. Binance has just announced it would let Chinese folks buy Bitcoin, returning after China banned cryptocurrency trading.
The "controlled anonymity" is mostly hogwash. Anonymity — you either have it or you don't. If you have it only when the government lets you have it, then that's not really anonymity.
The unbanning of mining is also hogwash. While the country is taking mining off the list of prohibited activities, it is also cracking down harshly in Inner Mongolia, a significant centre for such activity, with the aim of achieving the "clean-up and rectification of crypto token mining companies."
Evidently, even with its own cryptocurrency, China's harsh view on the whole matter has not changed. It is open only to a blockchain and coin that it controls.
Price: rising, but resistance ahead after pullback from $10,000
Absent any significant upward movement, Bitcoin may fall under $8,400, technical analysis suggests. Bitcoin is at $8,470 (C$11,200) as of noon Sunday, Eastern Time, down about 3 per cent for the week. Midweek, Bitcoin fell as it breached a key technical indicator, suggesting trouble ahead.
Canada: biggest bank mulls entering cryptocurrency
Royal Bank of Canada (RBC), the country's largest bank with over $965 billion in total assets, could launch a cryptocurrency trading platform and could also offer its customers digital asset accounts, having applied for patents in the matter. A spokesman says the bank routinely applies for patents to ensure it can keep good ideas to itself.
The Bank of Canada — the country's central financial institution and a separate thing from RBC — says it doesn't currently have cause to issue a digital currency, but it can envision a future where it may need to be ready to do so
Last paragraph: I write about Bitcoin and millennials
In the Literary Review of Canada, I write about how, amid increasing financial uncertainty, millennials often run off to begin anew. There's a tangential link to Bitcoin; I write, "I became obsessed with bitcoin after I headed to eastern Canada to write for a little newspaper by the sea."